Methods of payment services
We offer several different options for account replenishment. Selecting is done in the "Account / Payment" control panel your account. The minimum payment is only 1.43 €. You will be offered the following payment methods:
At the moment our services can be paid only through PayPal.
Payment method
Enrollment
Commission
PayPal
instantly
0.5 € + 4,4% of payment amount
Step 1. Getting to register an account:

Go to the home page private area.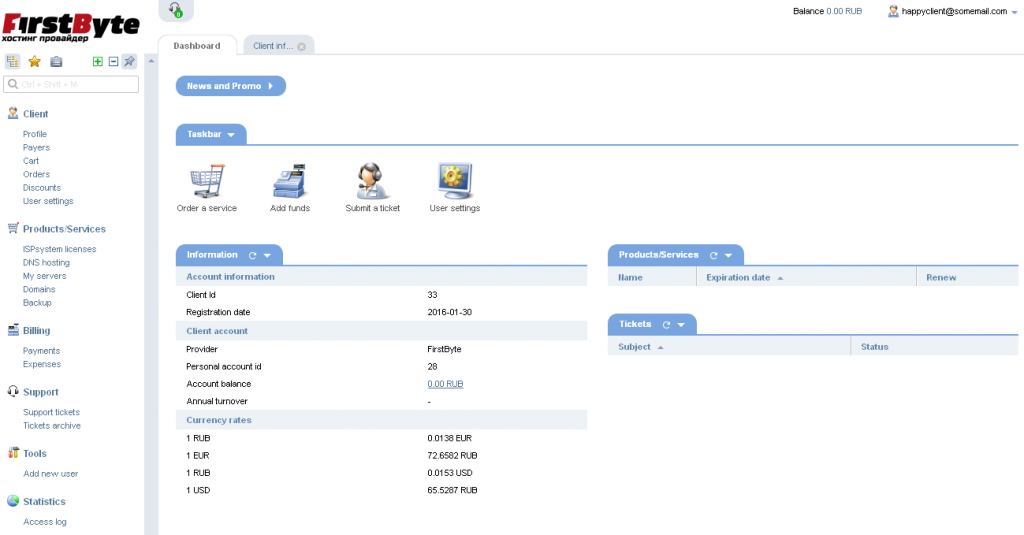 Step 2. Click "Request" on the home and choose from the offered services required, for example, a virtual server.

Step 3. Select from the list the server you want, choose the payment period. Services can be filtered using the tags. Hit order.
Go to the Options page. Fits the desired domain name, choose the OS template, the amount of IP-addresses, choose Control Panel. Check with the order details. Click "Add to Cart".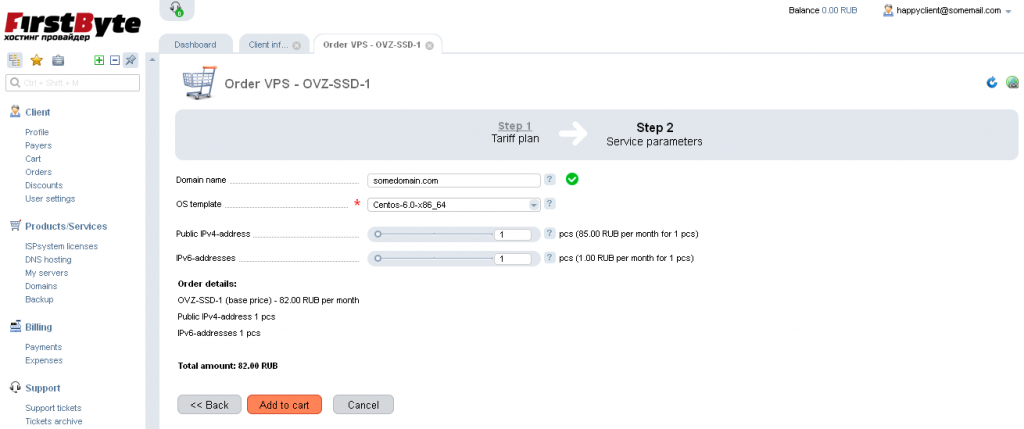 Step 4. We fall into the basket again to clarify the information. Click "Pay"

Go to the payment methods page, choose from the provided suitable, click the "Pay"

Create a new payer, choose an individual, click on.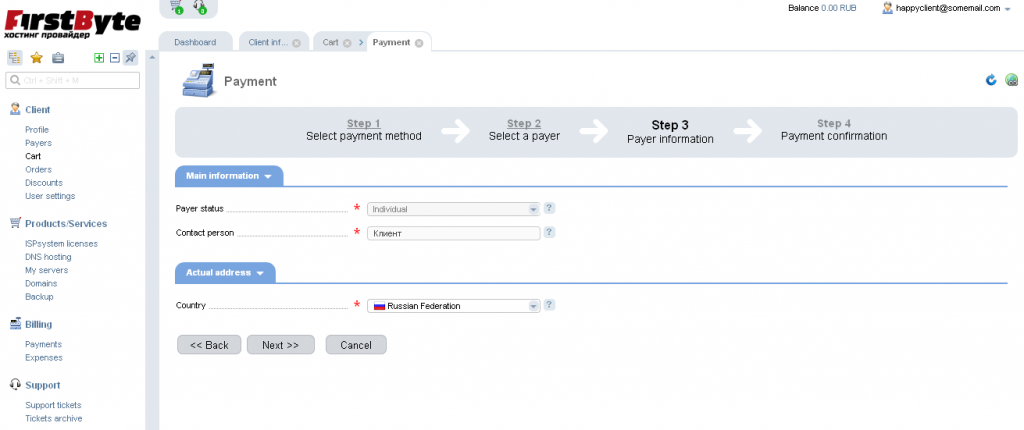 Go to the last screen billing, specify the amount of payment, click "Pay".