Rent of dedicated servers
Affordable rent for dedicated server at Firstbyte hosting provider. Firstbyte — is a great possibility to use high-performance machines for a project of any level. Check the convenience of calculation of big data, complex calculations and high level of our team professionalism.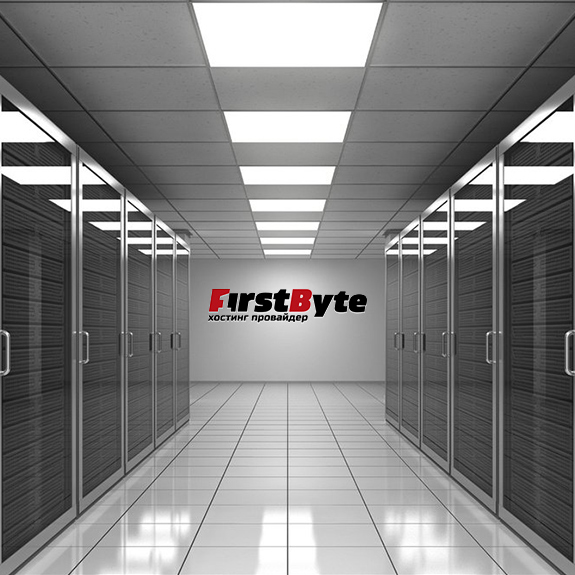 The equipment is located at the Tier III data center and certified by the Uptime Institute(Moscow)

Ability to rent a server in a configuration that meets the requirements of your project.

Professional consultation 24/7

Quick replacement of components

DDoS attacks mitigaion

Own park of server hardware

Unlimited traffic at 100 Mbps speed

Gigabit connection for fast data transfer
---
Special features of dedicated server
Rent of dedicated server is a The rental service of a dedicated server is the provision of a fully autonomous machine, the configuration of which is made in accordance with the client demands. You will get the equipment with the newly installed operating system without any additional software.
Renting a physical machine implies full-featured remote administration by the client. In other words, it is an opportunity to buy a dedicated server for the period you need and use it to host a project of any type: online store, file hosting, application delivery to client machines.
The equipment is located in a specialized data center in Moscow (NORD Data Center, Moscow, Korovinskoye Sh., 41). An optimal microclimate is maintained in the computer rooms (average temperature +25±2°С, humidity 40-60%). Redundancy of communication channels, power networks, UPS and coolant routes is performed aswell. At the same time, any unit can be decommissioned for repair or replacement, keeping the full operation of the equipment.
Advantages of dedicated servers
The main advantage of renting a dedicated physical machine in contrast to the choice of VPS/VDS is full access to all of its resources. We provide the administrator with the following administrative privileges:
choosing the type of operating system;
installing software without restrictions;
the distribution of computing resources and disk space
making all kinds of changes to the system configuration.
Carrying out any technical work will not affect other clients and services. Remote management of software and BIOS provides access to IP-KVM / IPMI.
The benefit of renting a dedicated server
You do not need to buy a dedicated server (hardware maintenance is performed by Firstbyte specialists), you also do not need to share traffic and processing power with other users. If one of the nodes fails, we will replace it in a shortest possible time. Renting a dedicated server ensures high efficiency and reliablity of any placed resource.
At the same time, it is important to remember that Internet projects require constant improvement in functionality, data processing speed and flexibility of settings. Renting of a dedicated server is much more profitable than buying it for permanent use. It is enough to calculate how much the modern machine costs, the costs of data center space, the additional equipment (generators, UPS) expences and the costs of the subsequent upgrade, and then compare the resulting amount with our rent rates. At us the cost of the service in all tariff plans does not include hidden surcharges and is final.
To rent a dedicated server, register on the Firstbyte website, select the platform suitable for your tasks and send us an online application.
Dedicated servers from Firstbyte are reliable and high-performance machines that are optimally suited for solving the problems of any project. Check it for yourself – rent a dedicated server now!